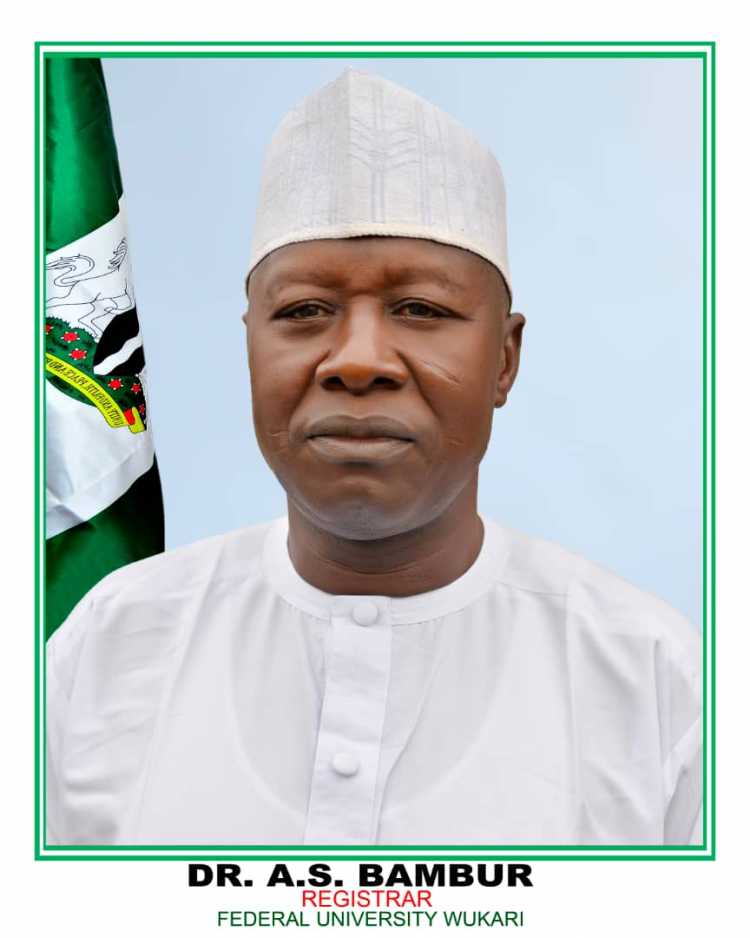 Dr. Sallah Aboki Bambur
Dr. S. A Bambur holds a Ph.D. Doctor of Philosophy in Public Admin from Ahmadu Bello University, Zaria, MPA Master of Public Administration and BA Hons Public Administration from the same University. He is a member of several professional bodies which includes Member, Nigerian Institute of Management (MNIM), Fellow, Chartered Administration Institute (FCAI), Member, Chartered Institute of Personnel Mgt of Nig (MCIPM), Member, Chartered Institute of Administration (MCIA) amongst others.
Prior to his appointment as the Registrar of Federal University, Wukari, he had occupied several roles in the Institution including Pioneer Deputy Registrar. Due to his vast experience, he has served on a number of National Assignments which includes FGN Part time Consultant on MDG: project monitoring and implementation for Taraba state, Coordinator, Emergence, Organization and Operations of Ethnic Militias and Insurgent Group in Political and Cultural Middle Belt Region of Nigeria, Sail International Limited, FGN/IFAD Assisted Value Chain Development Programme (VCDP) for Assessments of project for year 2018 activities amongst others.
---
Written on -0001-11-30 00:00:00
---