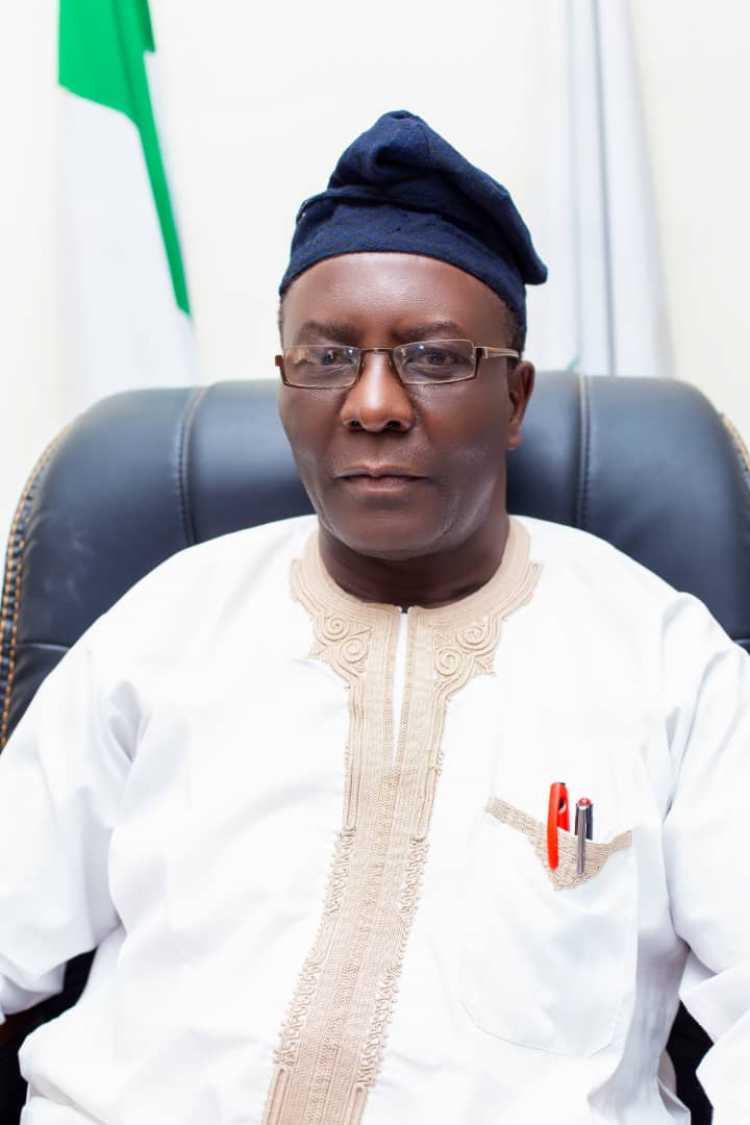 Prof. Jude Sammani Rabo
Jude Sammani Rabo is a Professor of Veterinary Pathology. He assumed duty as the 3rd substantive Vice Chancellor of Federal University Wukari (FUW), Taraba State- Nigeria on February 10, 2021. Prior to this, he was the Director, Amadu Ali Centre for Public Health and Comparative Medicine, University of Agriculture, Makurdi. He had his early education at Tadnum Primary School in Bogoro Local Government Bauchi State from 1967 to 1975.He proceeded to Gindiri Boys' Secondary School, Plateau State in 1975, obtained WASC in 1980 and proceeded to Ahmadu Bello University Zaria, where he graduated as a Doctor of Veterinary Medicine in 1986.He later attended University of Ibadan and University of Maiduguri where he bagged a Master of Science Degree (1990) and a Doctor of Philosophy Degree (1999) respectively. Prof. J.S. Rabo was also awarded an IAEA Certificate in Animal Health (2001) by the International Livestock Research Institute, Nairobi, Kenya, and is a holder of Certificate in Desktop Publishing (2006) from the University of Agriculture, Makurdi.
Professor Rabo started his academic career as Graduate Assistant in the Veterinary Pathology Department, University of Maiduguri in 1987 and became a substantive Professor in 2001. Over the years, he has been in the forefront of providing direction in the delivery of quality courses at the undergraduate and postgraduate levels across diverse institutions. He taught several undergraduate and postgraduate courses in University of Maiduguri, University of Agriculture, Makurdi and Usmanu Danfodio University Sokoto during which time he also supervised several undergraduate and undergraduate students to completion. He has researched extensively into the pathogenesis and pathology of infectious, noninfectious and neoplastic diseases of poultry, ruminants, equine, dromedary, canine and laboratory animals, leading to the publication of several scientific articles in several local and international journals of repute. In area of University administration, Prof. J.S. Rabo had served as Head of Department of Veterinary Pathology, Director of Veterinary Teaching Hospital, Deputy Dean of Faculty, Ag Dean of Faculty, Dean of Faculty and Deputy Vice Chancellor for two terms before his appointment as Vice Chancellor of Federal University Wukari, Taraba. In the course of his academic career, he received several awards of honour and prizes to the glory of God.
Prof. J.S. Rabo was an awardee of the 21st Century Award for Achievers (December 2009) by International Bibliography Centre, Cambridge, England; International Educator of the year 2009 by IBC, Cambridge, England; 2000 Outstanding Intellectuals of the 21st Century- 2009/2010 by IBC Cambridge, England; Distinguished Africa Gold Merit Awards 2008 by Milestone Magazine- Nigeria, International Plato Award For Educational Achievement- I CONIC Achiever- BY IBC, Cambridge, England,2009 and Distinguished Leadership in National Development Gold Award (D'LKINGA 2011) by Corporate and Media, Africa Communication Ltd, Nigeria. Prof. J.S. Rabo has also served on several Administrative, Senate, Council Committees and subcommittees in University of Maiduguri and University of Agriculture, Makurdi at various times. Besides, he served as External Examiner to the Department of Veterinary Pathology, University of Nigeria Nsukka; Department of Veterinary Pathology, University of Ibadan Department of Veterinary Pathology, University of Abuja and Department of Biological Sciences, University of Maiduguri at various periods. He also served on accreditation teams to several veterinary faculties in Nigeria as well as External Assessor to several Universities in their professorial promotion exercises.
Professor J.S. Rabo hails from Bauchi State and was born on June 21, 1961 in Tadnum, Bogoro Local Government Area, Bauchi State. He is happily married and has six children. He is a keen sportsman, and also enjoys Gardening and Poultry Production.
---
Written on -0001-11-30 00:00:00
---